Discussing Hotel Options Just Got Easier
When planning any group trip—a family reunion, wedding, friends get-away, or other trip involving multiple itineraries and opinions—one of the most frustrating things can be deciding on the best hotel for everyone.
I've gone to weddings, family reunions, and traveled with friends in and out of the country and in each instance, finding the right hotel was a key part of our trip planning. Allowing each person to weigh in is important. Most people want a say in where they stay – room type, amenities, food service, location, price.
TripHub makes communicating around hotel selection extremely easy and convenient by offering a "discuss" tool for each hotel as you're searching for them on the site. Here's a sample screen shot to illustrate. (My comments are just after the little gold star.)
[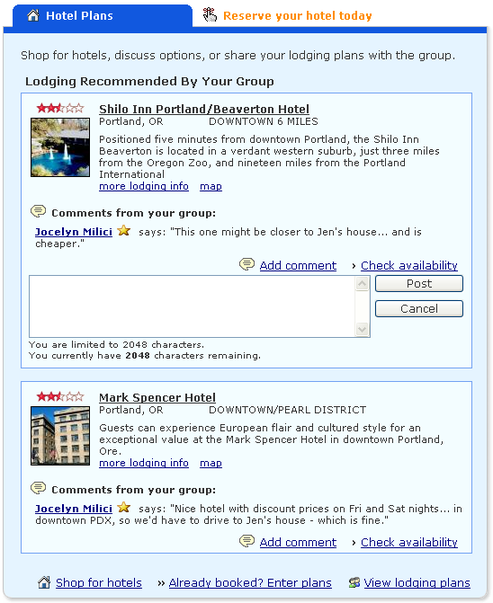 ]
Once you know how to interpret hotel star ratings, you can easily skim hotels, photos, prices, etc. for the right hotel, make a comment to others invited in your group, and they can do the same (on that hotel or another). Communicating together in one central location (your trip "hub" page) does not get sent to the hotels – it simply stays on your trip hub page.