Prepping for winter with deep lunges to get those quads in shape? Waxing your skis? If your idea of adventure includes snowflakes and slopes you have a lot of options. In fact, there are over 400 ski areas in operation across 37 states. But, which are the best?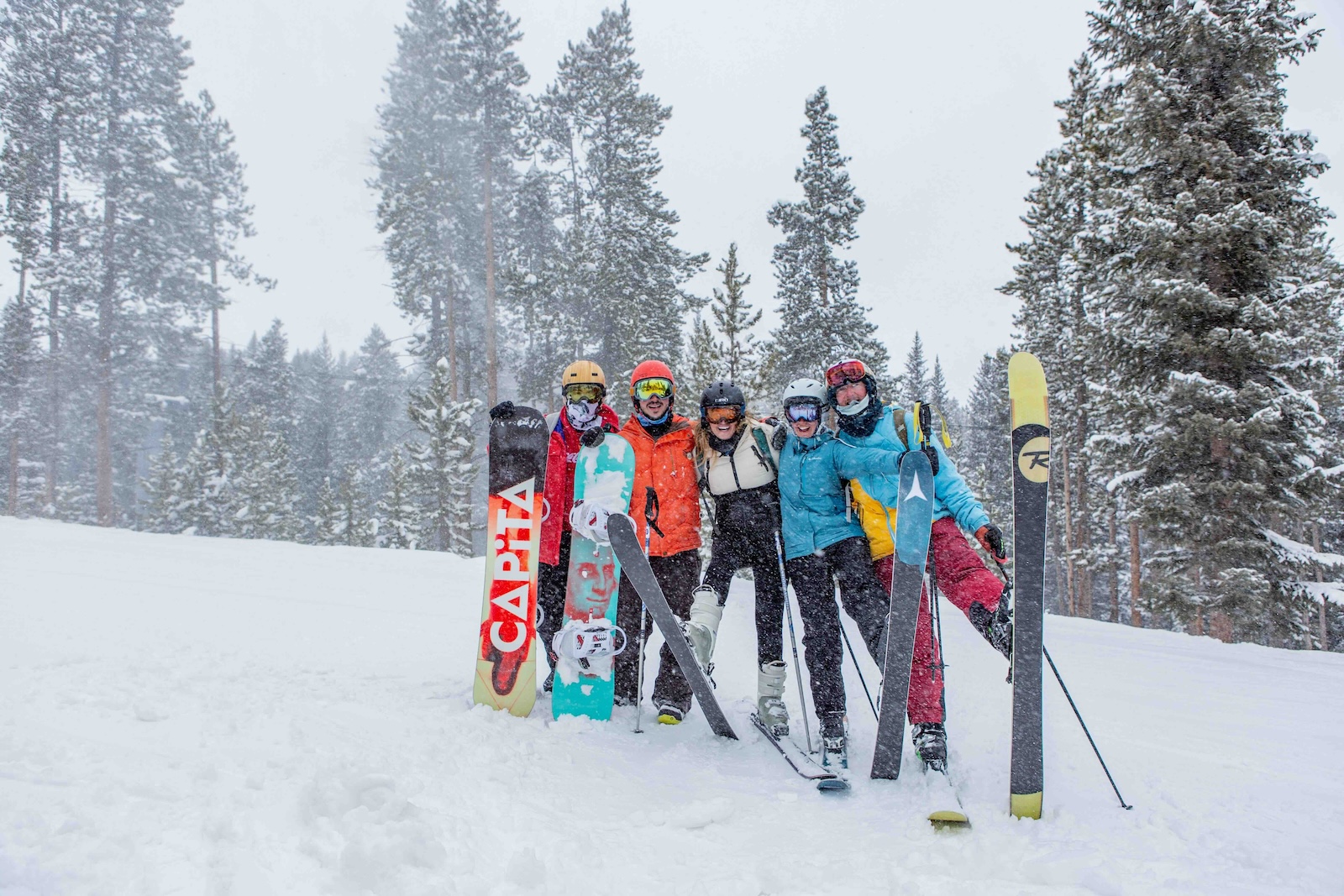 Over the past decade+, select ski resorts like Vail, Breckenridge, Aspen Snowmass, Park City, Jackson Hole, and Telluride have consistently remained among the most highly rated destinations. These resorts have maintained their popularity due to a combination of factors including their terrain, snow reliability, lodging and dining options, and non-ski activities. Meanwhile other ski destinations have seen a rise or fall in their rankings and popularity due to several factors including:
Investment in Infrastructure: Resorts that invest in upgrading their lifts, expanding terrain, or enhancing visitor amenities tend to attract more visitors.

Weather and Climate Change: Snowfall patterns impact the popularity of ski resorts. Resorts that consistently receive ample snowfall remain popular, whereas those with less predictable conditions might see a decline.

Marketing and Branding: Effective marketing strategies can boost a resort's popularity, especially when targeting new demographics or international visitors.

Economic Factors: For example, resorts that offer more affordable options or package deals might see increased popularity in times of economic downturn.

Access and Connectivity: The ease of access to a resort, including proximity to airports and major cities, can affect its popularity.

Global Events: Events like the COVID-19 pandemic dramatically impacted travel and tourism, leading to shifts in the popularity of destinations based on travel restrictions and health concerns.
The National Ski Areas Association estimates that roughly 12 million people visited a U.S. snowsport resort during the 2022/2023 season but, from our research, there isn't a definitive source of ski resort popularity over time.
Ski magazines (e.g., SKI, and Snow), travel publications (e.g., Travel + Leisure and Conde Nast Traveler), and others regularly release rankings and reviews of ski resorts. These rankings are often editorial reviews or based on reader surveys and cover various categories like snow quality, terrain, and family-friendliness.
Having reviewed all of the above, here's our list of the top snowsport destinations for groups:
Vail, Colorado: Known for its extensive terrain, advanced lift system, and luxurious village atmosphere.

Aspen Snowmass, Colorado: Celebrated for its four diverse ski areas, high-end amenities, and lively town.

Park City, Utah: Praised for its large skiable area, quality of snow, and proximity to Salt Lake City.

Telluride, Colorado: Often highlighted for its challenging terrain, stunning scenery, and historic charm.

Breckenridge, Colorado: Popular for its high altitude, varied terrain, and vibrant town life.

Deer Valley, Utah: Consistently rated high for its customer service, grooming, and upscale amenities.

Jackson Hole, Wyoming: Known for its expert terrain, iconic runs like Corbet's Couloir.

Mammoth Mountain, California: Recognized for its lengthy season, diverse terrain, and accessibility from major California cities.

Beaver Creek, Colorado: Often included for its family-friendly atmosphere, high-quality snow, and luxury experience.

Whistler Blackcomb, British Columbia: Regularly recognized for its vast terrain, vibrant village life, and consistent snow quality.
Please let us know if we're missing your favorite ski or snowboard destination. Perhaps Heavenly or Killington? And check out our Ski Guide for Groups for a ski trip checklist and other planning resources.