San Juan Island Boating
As the days get shorter and the temperatures colder, it's a great time to start planning (or perhaps dreaming) of Spring and Summer adventures and travels. For inspiration, we're revisiting this story of two amazing weeks boating in the San Juan Islands. We also added resources to help you plan, or simply imagine, a glorious vacation on the water.
What a trip! Bird watching. Kayaking. Whales diving under our boat (and me in tears with a mixture of fear and awe). Dining like royalty on freshly caught crabs. Anchoring and tying up to docks around the islands. Meeting other boaters and reveling in the comaraderie. Feeling more relaxed than I have in years. Meeting up with family and dining with friends on various stops along our cruising route. Ah, that's the life. Now, back to reality and awaiting the Visa bill.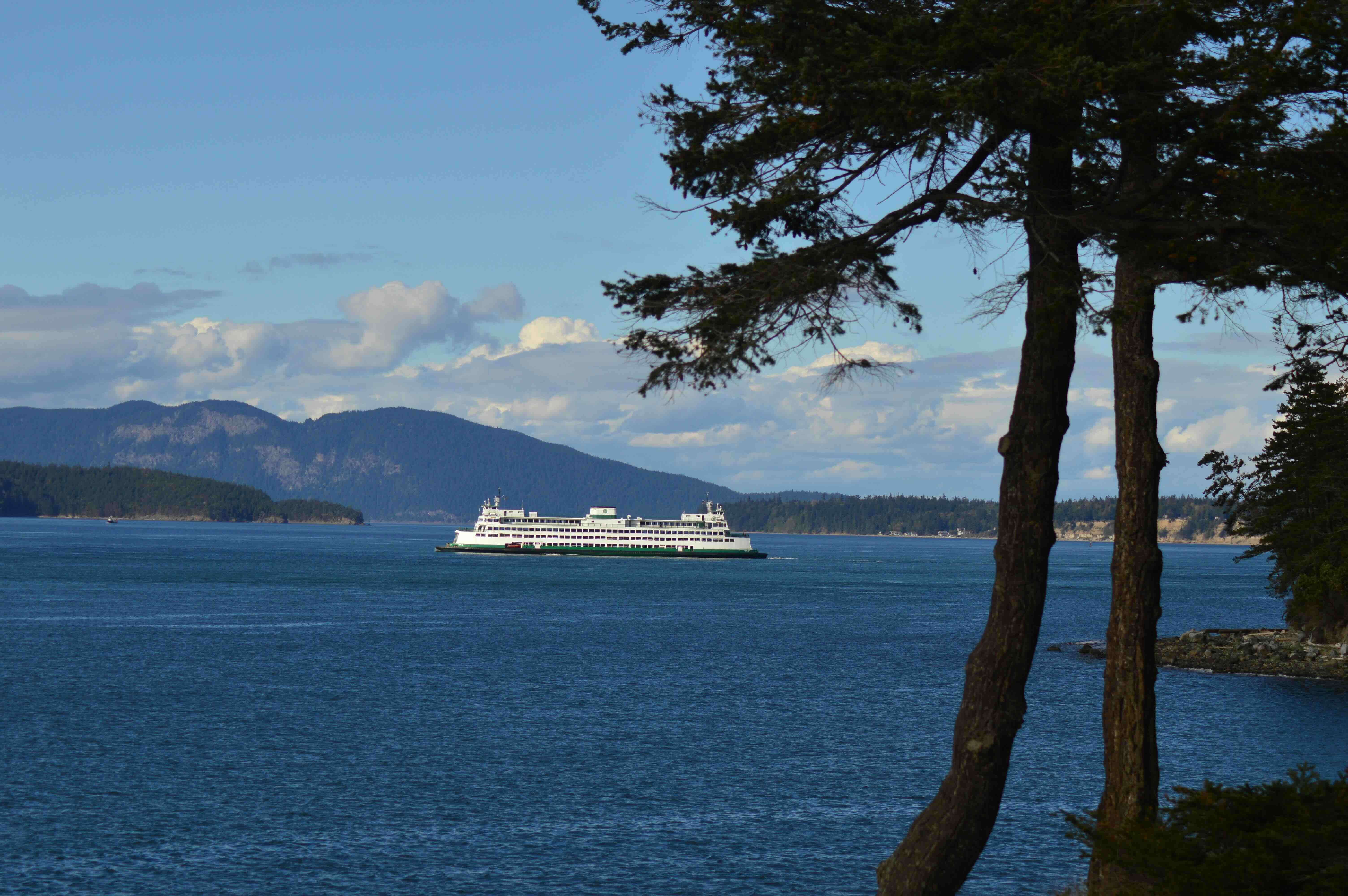 Each island has a unique flavor, as does each harbor and bay. Although the charm of Deception Pass State Park (on Whidbey Island), Friday Harbor and Roche Harbor (both on San Juan Island), Fisherman's Bay and Spencer Spit (both on Lopez Island) is specific to each locale and its inhabitants, I found Sucia Island the most mesmerizing.
Sucia is a state park unto itself without permanent residents, a fossil bed, a tranquil respite from urban sprawl, a sanctuary for birds, vultures, seals, and very possibly a mouse or two. It offered what I needed most - silent nights and a bounty of nature to explore. The abundant plant and tree diversity was pointed out to me by my forester companion (who also doubled as skipper and chef - what would I do without him?!). He identified species as we hiked along the 15 miles of trails around the island. I believe there were approximately 14 tree species alone; each time we saw a new one, our heads would tilt back to find the top (I was looking at the beauty of it all while he analyzed the tree health and age). Madrona, firs, cedar, oak, maple, juniper, aspen, alder, yew - the list seemed as endless as the seascape, viewable from various bays, inlets, rocky embankments, and beaches around the island. Sucia is a wonderland for nature lovers. I know I'll return.
Quick tips for boating trips:
Take a wearable PFD (i.e., a personal flotation device) and wear it.
Learn how to tie knots before the boating or sailing trip.
Practice at least once jumping off the boat to the dock to secure the lines (when docking) so the vacation isn't your first time doing it (this is both for safety and to avoid looking like a novice at the docks when your boat cruises in).
If you're not the skipper, be a great crew member by being alert for instructions and thinking ahead to anticipate problems and needs.
In peak boating season, plan ahead for places you must see by making reservations (and wing the rest - leave room for flexibility based on weather and whim).
Ready to go but don't own your own boat?
Chartering a boat can be a wonderful experience, offering unique opportunities to explore coastal regions, islands, and open waters. Here are three well-regarded marketplaces where you can find boats to charter with and without crews:
Boatsetter: Boatsetter is a popular platform for boat rentals and charters. It offers a wide range of options, from small boats to luxury yachts, and includes additional services like hiring a captain.

GetMyBoat: This is another well-known boat rental and charter service, often referred to as the "Airbnb for boats." GetMyBoat provides access to thousands of boats in over 180 countries. You can find everything from kayaks and sailboats to luxury yachts.

Sailo: Sailo specializes in boat and yacht rentals and is known for its excellent customer service. They offer a range of boats, including sailboats, motorboats, and luxury yachts. It also provides options for both bareboat and skippered charters, catering to both experienced sailors and those who prefer a crewed experience.
When considering a boat charter, always ensure to check reviews, compare prices, and understand the terms and conditions of the rental, including safety procedures and insurance coverage.
Whether you charter a boat, take a cruise, or book a sunset sail as part of a group trip, boating is a great way to go. And many cities and destinations offer fun and accessible ways to enjoy time on the water without requiring any prior boating skills. However you go, getting out on the water offers a unique perspective.
This story was originally published September 2006.