Haunted Hotels Abound
Groups looking for a bit of spookiness might consider staying at one of these well-known haunted hotels. Even if you're skeptical about the paranormal, a night at one of these ghostly lodgings might just make a believer out of you. And, to provide a glimpse into the eerie experience at these hotels, we've included TripAdvisor reviews from travelers who stayed at a few of these establishments.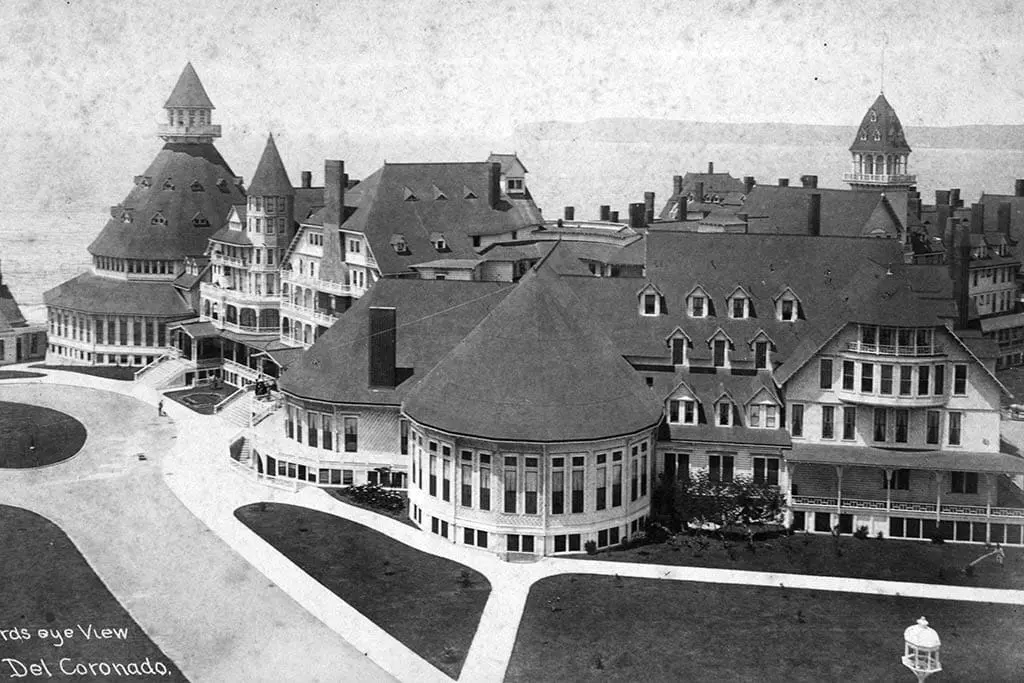 The Stanley Hotel in Estes Park, Colorado - The inspiration for Stephen King's "The Shining," this hotel is rumored to be haunted by various spirits, including past guests and employees. As one TripAdvisor reviewer wrote, "Something tugged on my ear when I was in bed, and I knew my husband was sound asleep at the time. I thought I saw a woman wearing an old-fashioned hat looking down at me. If ghosts freak you out, stay elsewhere."
The Crescent Hotel in Eureka Springs, Arkansas - Famously known as "America's Most Haunted Hotel," the Crescent has been the focus of numerous paranormal investigations.
The Queen Mary in Long Beach, California - This retired ocean liner, now a hotel and museum, is purportedly haunted by the spirits of past passengers. Does this sound like a place you'd like to visit? "After dark, I took the Queen Mary's haunted tour and saw a lot of scary places including the haunted ballroom... and the pool, which was the creepiest place of all because a photo taken by another guest showed an apparition."
The Menger Hotel in San Antonio, Texas - This historic hotel is believed to be haunted by the spirits of past guests, including Teddy Roosevelt.
The Hotel del Coronado in San Diego, California - This iconic beach hotel is rumored to be haunted by the ghost of a young woman who took her own life there in the 1890s. This reviewer shares their experience: "We were staying in Room 4101, in the California Cabanas. The last two nights, the local ghosts came to visit us—for hours they turned the lights on and off, moved around the room, and adjusted the temperature to extreme heat and cold. My advice: If you aren't able to handle this type of stuff, don't check in!"
The Marshall House in Savannah, Georgia - This historic hotel is said to be haunted by the ghosts of former guests and Civil War soldiers. What's the most haunted room you ask? "I was staying in room 414, which is rumored to be the most haunted room at the hotel. In the middle of the night, I woke up to a spirit nurse trying to take my temperature."
The Hollywood Roosevelt in Los Angeles, California - This iconic hotel is said to be haunted by the ghosts of celebrities like Marilyn Monroe and Montgomery Clift.
For those interested in venturing further afield, here are five notable haunted hotels in Europe:
The Langham Hotel in London is one of the city's most prestigious hotels and is known for its alleged ghost sightings. Guests and staff have reported seeing various apparitions, including a man in Victorian evening wear and a German prince who leapt from a fourth-floor window.

Dragsholm Slot in Zealand is an 800-year-old castle-turned-hotel, said to be one of the most haunted places in Denmark. It is reputedly home to several ghosts, including the "White Lady," who was imprisoned in the castle by her father, and the "Earl of Bothwell," who was held captive in the castle and reportedly died there.

Ballygally Castle Hotel in Northern Ireland is said to be haunted by a former resident, Lady Isobel Shaw, who leapt to her death from a window after being locked in her room by her husband.

Dalhousie Castle Hotel in Midlothian, Scotland dates back to the 13th century and is believed to be haunted by the ghost of Lady Catherine, a young woman who died there in the 17th century.

Parador de Jaén in Jaén, Spain is located in a 13th-century castle and is said to be haunted by the ghost of a former Arabic princess. Guests have reported hearing mysterious noises and seeing shadowy figures in the castle's halls.
Happy Halloween!