Travel Light, Sans Golf Clubs, Skis or Other Sports Equipment
There are several companies that will ship luggage and sports equipment (golf clubs, skis, bikes, snow and surf boards...) to your travel destination. These services take the hassle out of traveling with bulky bags and heavy items and make it easier to get your luggage and gear from point A to B. It's a great way to simplify and de-stress the travel experience. Particularly larger, busier airports can be difficult to navigate. Skipping bag check lines and long waits at the baggage carousel (not to mention the oversize baggage area) can ease and streamline your trip. Plus, you won't have to rent equipment once you arrive.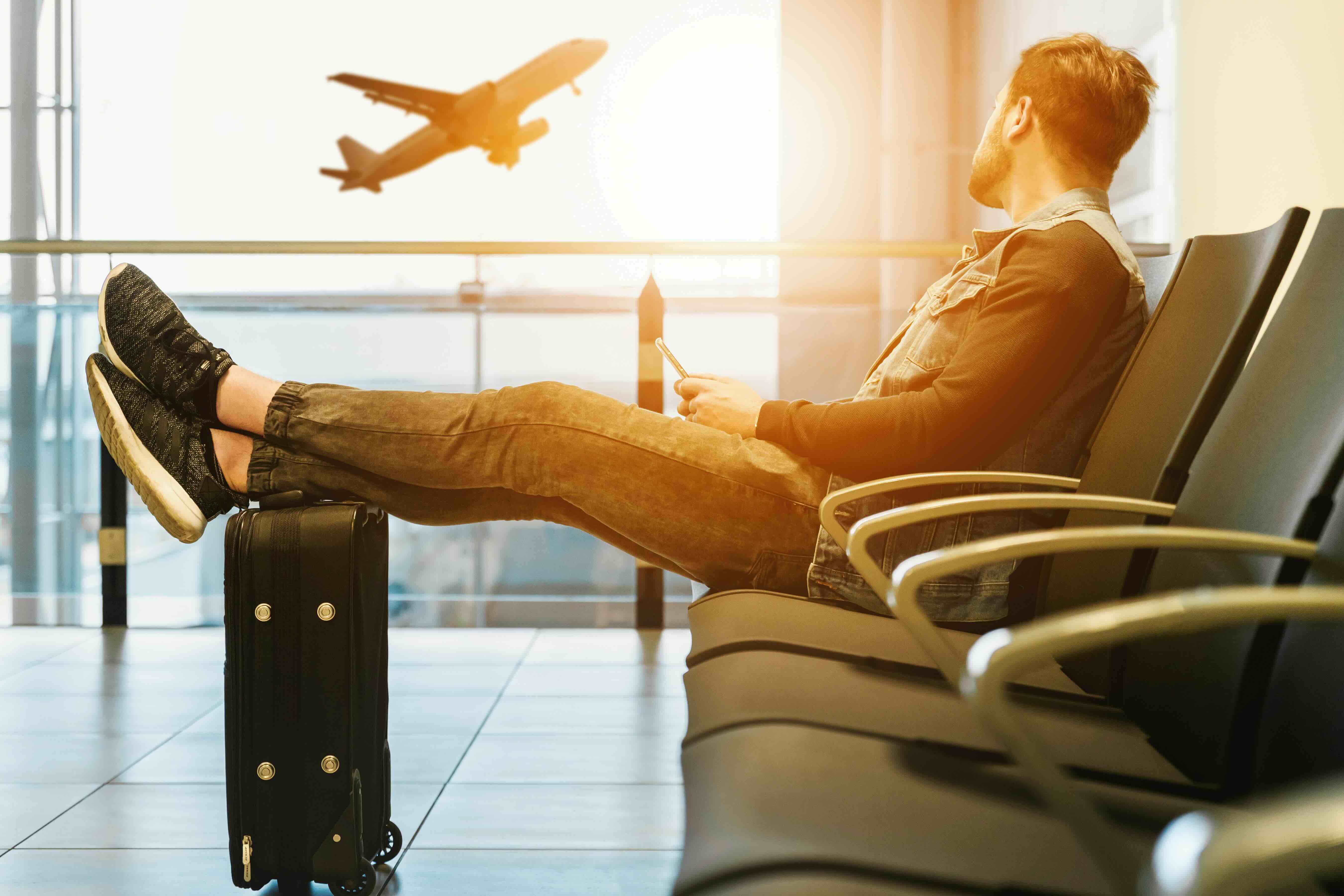 Shipping options, pricing, and terms of service vary from company to company, so it's important to review the latest info from each provider including their shipping guarantees and insurance options. That said, in general, here's how these service work:
1. Online Booking and Scheduling: Visit the company's website to set up and book your shipment. During this process, you will be asked to provide details such as your pick-up location, destination, desired shipping dates, and information about the luggage or equipment you are sending. There may also be service level options (e.g., economy to express) based on how quickly you need your items to arrive.

2. Pricing: Pricing is determined by factors such as the size and weight of the items, the distance they will travel, and the chosen speed of service. Each company offers a quote at the time of booking.

3. Packing Your Items: You are responsible for packing your bags or equipment as if you were going to check them in at an airport. For specialty items like golf clubs or skis, companies like Ship Sticks may offer guidance or provide specialized packaging to protect your gear during transit.

4. Labeling and Documentation: After booking, you typically need to print out shipping labels and, if you're shipping internationally, any necessary customs documentation. In some cases, the company might send you label pouches or even arrange for a driver who will attach the shipping label upon collection.

5. Collection: You can arrange to have your items picked up from your home, office, or other specified locations. The actual collection is usually handled by third-party couriers affiliated with major shipping carriers like UPS, FedEx or DHL. Alternatively, you may also have the option to drop off your luggage at a local carrier store or a designated drop-off location.

6. Shipment and Tracking: Your items are then shipped through the company's logistics network, which is often a partnership with well-known carriers. Throughout the journey, you can track your shipment using tools provided by the company, receiving updates on their progress to your destination.

7. Delivery: Your items are delivered directly to the destination you specified, such as a hotel, golf course, vacation home, or even directly to a cruise ship or sporting event.

8. Guarantee: Many of these services come with a guarantee for on-time delivery, adding a layer of assurance. Their customer support teams are also typically available for inquiries and to resolve any issues that may arise.
Here's a list of some well-known and well-reviewed shipping services:
1. Luggage Forward - Luggage Forward specializes in door-to-door luggage and sports equipment shipping worldwide. Luggage Forward is known for its dependable service and has earned 4.7 stars on Trustpilot.

2. SendMyBag - SendMyBag has also gained a positive reputation for its international luggage shipping, often being noted for its competitive pricing and clear communication. SendMyBag has a 4.6 star rating on Trustpilot.

3. Ship Sticks - ShipSticks Ship Sticks has received accolades from golfers for their reliable and easy-to-use service, which is tailored to the needs of golf travel. Ship Sticks has a 4.7 rating on Trustpilot.

4. BikeFlights - For cyclists, BikeFlights is often the go-to service. The company has built a solid reputation for careful handling and efficient delivery of bicycles, which are items that require special attention during shipping. BikeFlights has a 4.8 rating on Trustpilot with over 40,000 reviews, the most of any company on this list.

5. Luggage Free - Luggage Free has been noted for its premium, white-glove service, and is often highlighted for providing a stress-free experience with high levels of customer satisfaction. Luggage Free has a 4.7 star rating on Trustpilot.
Each of these companies provide varying levels of service, tracking options and customer support to ensure your items arrive safely and on time. Availability of these services may also vary by location. We recommend visiting their websites to confirm availability, compare prices, service options, and recent customer reviews to find the best option for your specific needs. You may also want to consider choosing a company that specializes in the type of shipping you require.
Lastly, it's also worth considering the oversize baggage fees of the airline you're planning to travel. These fees vary airline-to-airline based on the size and weight of the baggage as well as the route (especially for international flights). Oversize and overweight baggage fees change over time but typically start at $100-$200 per bag, each way, and are often in addition to any standard checked bag fee. Some airlines may waive oversize fees for items like skis or golf bags on particular flights.