The holidays are fast-approaching, a prime time for family gatherings. And one thing is a given at family events of any size: food. Organizing meals for family reunions and groups of friends can be delightful but also stressful and challenging.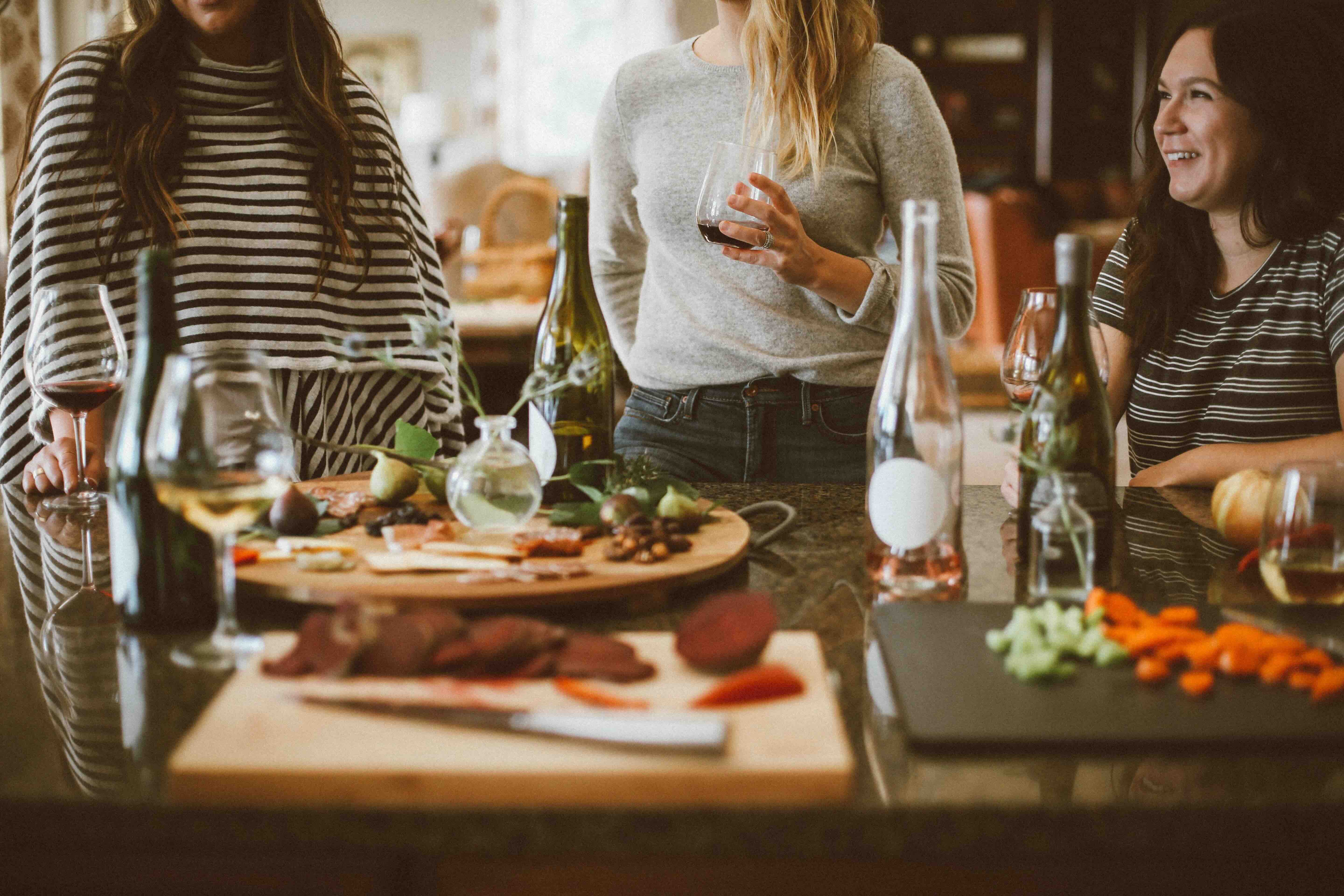 Here are five tips to help you manage this smoothly:
1. Plan Ahead with a Menu: Start by creating a menu that caters to various tastes and dietary restrictions. If appropriate for your group, include a mix of vegetarian and gluten-free options to ensure everyone has something they can enjoy. Planning the menu in advance allows you to organize shopping lists and prepare some dishes ahead of time.
2. Use Sign-up Sheets for Potluck Style: If you're opting for a potluck, use digital sign-up sheets like Google Forms or Sheets. This helps to avoid duplicate dishes and allows family members to showcase their specialty recipes. It also distributes the cooking load, making it easier for everyone.
3. Bulk Cooking and Prepping: For main dishes, consider recipes that can easily be made in large quantities, like casseroles, stews, or pasta dishes. Preparing some components of the meals a day or two in advance can also reduce stress. Items like desserts can often be prepared in advance.
4. Set Up Stations: Organize the dining area with different stations for appetizers, main courses, desserts, and drinks. This helps to manage the flow of people and reduces crowding. Stations can be themed (e.g., a kids' station with child-friendly foods) to make the dining experience more fun.
5. Consider Dietary Needs and Allergies: Make sure to label foods, especially if they contain common allergens like nuts, dairy, or gluten. Offering a variety of choices ensures that those with dietary restrictions or allergies can still enjoy the meal.
The key is in planning and communication. Make sure everyone is aware of the plan and, as appropriate, their responsibilities. Our post on the art of delegation may also be helpful.
Ready to get started planning your group gathering? Here are a few excellent sources for recipes that can cater to a wide range of tastes and dietary needs:
Remember, the essence of holiday gatherings is to create an atmosphere of warmth and joy. The goal is to create happy memories and enjoy the company of family and friends.
Happy Holidays and Bon Appetit!