In recent years, it's become increasingly popular for pet owners to bring their furry companions along on their journeys. The American Pet Products Association reports that over 37% of pet owners traveled with their pets in 2022, marking a notable increase from previous years. This surge in pet-inclusive travel has prompted airlines, hotels and others travel providers to reevaluate and expand their pet-friendly policies.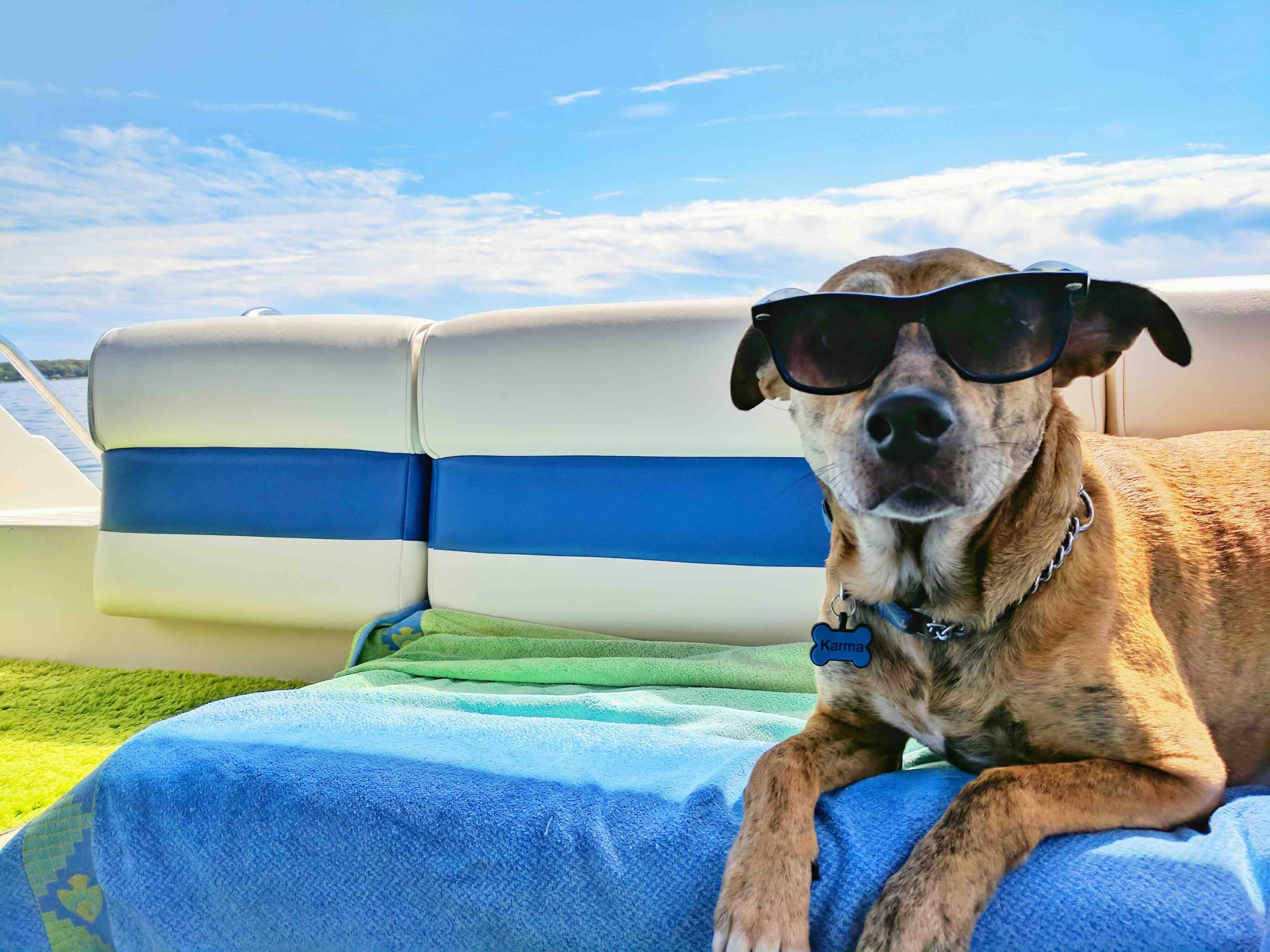 From in-cabin flight options for small animals to pet-friendly rooms and amenities at hotels, the industry is adapting to meet the needs of this growing segment of travelers. Below is a summary of some key elements of pet travel policies across major airlines and hotel brands including the fees for bringing pets along with you.
Personally, I'm a bit surprised at this phenomenon. Perhaps that's because of my No Pets Allowed lifestyle and homestead. I adore visiting my parents' dog and treat her as if she's my own kin, but not sure I love the idea a flight or hotel full of pets. Sounds too much like a Gary Larsen cartoon in living, panting, barking color. Please don't hold that against me. And, while it may not be popular opinion, there are several reasons why you shouldn't fly with pets that are worth considering.
Pet policies at hotels can vary widely, each brand and property having specific guidelines and fees:
Marriott Hotels: Marriott offers over 1,500 pet-friendly hotels across the U.S., but the policies, including pet fees and weight limits, vary from property to property. Most of their pet-friendly hotels allow domesticated dogs, cats, and, yes, birds, and fish. Notably pets are welcome at all Residence Inns, TownePlace Suites, and Element by Westin locations. Marriott makes it easy to search specifically for pet-friendly hotels and resorts.

Hilton Hotels: Hilton welcomes four-legged guests at over 5,000 hotels across the U.S. and Canada including at Hampton Inn, Home2Suites, Embassy Suites, and Hilton Garden Inn. While the exact policies vary, guests can generally expect to pay a $50-75 non-refundable fee per pet, per stay.

Wyndham Hotels: Wyndham's pet policy also varies by location. The standard policy at Days Inn by Wyndham welcomes one or two pets of any size, with fees ranging from $0 to $50 per night. Similarly, Super 8 by Wyndham generally allows two pets up to 50 lbs for a fee of up to $50 per pet, per night.

InterContinental Hotels (IHG): Not all IHG properties are pet-friendly, and their policies, including pet fees and weight limits, differ by location. However, pets are welcome at all Candlewood Suites, Staybridge Suites, and Kimpton Hotels. Candlewood Suites typically charges a non-refundable fee based on the length of stay, with fees up to $75 for 6 nights and $150 for longer stays.

Choice Hotels: Generally, Choice Hotels allows two dogs per room, subject to specific weight restrictions and fees (ranging from $10 to $75 per pet, per night). For instance, Comfort Inn & Suites and Quality Inn's pet policies welcome up to two pets, with weight and breed restrictions, and charge a nightly fee per pet.

Hyatt Hotels: Hyatt allows a maximum of two pets per room, with weight restrictions typically at 50 pounds. The pet policy and fees vary across different properties. For example, Hyatt Place locations welcome two dogs with a combined weight up to 75 lbs for a fee of $75 for stays up to six nights and $175 for longer stays.
Pet policies and fees of the 5 largest U.S. airlines:
Alaska Airlines: Alaska offers a couple options for what they call "Fur-st Class Care". Pets can travel in the passenger cabin for a fee of $100 each way. This is subject to space availability, plane size, and restrictions specific to travel to Hawaii and international destinations. For those preferring to have their pets in the climate-controlled baggage and cargo compartments, Alaska charges a fee of $150, or $100 for specific categories like travel within Alaska, active duty U.S. Military, or U.S. Military dependents on travel orders. In terms of cabin accommodation, Alaska can accommodate one pet in first class and five in the main cabin, with the requirement that pets must remain inside their carriers at all times during the journey.

American Airlines: American's pet policies restrict in-cabin pet travel to cats and dogs only. Each passenger is allowed to bring up to two pets that are at least 8 weeks old and do not exceed 100 lbs including the carrier. The in-cabin/carry-on pet fee is $125 one-way, and the pet plus container must weigh no more than 20 lbs combined. For pets traveling in the cargo area or as checked baggage, the fees vary and are confirmed at the time of booking.

Delta Airlines: Delta's pet policies permit small dogs, cats, and household birds in the cabin for select destinations. All pets must fit into a pet carrier and meet age requirements depending on the type of travel: at least 10 weeks old for domestic travel, 16 weeks old if traveling to the U.S. from another country, and 15 weeks old for travel to the EU. The carry-on pet fee is $95 per kennel for travel to or from the U.S., Canada, Puerto Rico, or the U.S. Virgin Islands, and $200 for international flights. However, for certain destinations, pets must travel as cargo and cannot be brought into the cabin.

Southwest Airlines: Southwest's pet policies allows small domestic cats and dogs that are at least 8 weeks old to travel in-cabin under the seat in front of you. The pet fare on Southwest Airlines is $95 per one-way per pet carrier. It's important to note that pets must remain inside their carriers throughout the flight.

United Airlines: United offers detailed rules and recommendations for traveling with pets. The fee for this service is $125 each way for domestic flights and $200 for international flights. To travel with United, pets must be at least 2 months old for domestic flights and 4 months old for international flights. Unfortunately, United does not allow pets to travel in the cargo hold.
In summary, while all the leading hotels and airlines offer pet-friendly options, the fees, weight limits, and the types of pets allowed vary significantly. To avoid any confusion or issues while traveling, it's important to confirm the specific pet policy of your planned hotel and airline well in advance.
Renting a car? Leading car rental companies, including Hertz and Avis, typically have pet-friendly policies that allow customers to travel with their pets. These policies usually permit pets in vehicles without additional fees, but they place the responsibility for any damage caused by the pet on the renter. For instance, Hertz welcomes pets in their cars and allows them to be added to the reservation in advance. Most car rental companies require that vehicles be returned clean and free of pet hair and odors to avoid cleaning fees, which can be substantial (up to $450 in the case of Avis). It's important to note that while these policies are generally consistent across company locations, there have been instances of individual locations not fully complying with the corporate policies.
Staying at a vacation rental home? If you're renting a vacation home on Airbnb, VRBO or similar, the pet policies are typically at the hosts' discretion. Airbnb permits hosts to detail their pet policies in the "house rules" section of their listing and allows them to charge a one-time cleaning fee for pets. Service animals are an exception, as they must be accepted by hosts in most circumstances. Similarly, VRBO mandates the acceptance of service animals in all properties in the U.S., regardless of the host's pet policy. For non-service animals, guests can filter for pet-friendly properties on VRBO, but they should be aware of any additional fees or specific rules set by the host. In both platforms, the flexibility in pet policies means that guests traveling with pets need to review individual listing details to ensure compliance with the host's requirements. For example, our friend Dave R. shared his experience traveling with their dog: "We took our dog (mid-sized black lab) with us for extended family vacation on Oregon coast. It was fun being able to play with the dog on the beach and not to have to pay for putting her in the kennel. The downside is that when we went out for meals, we had to leave her in her crate for long periods of time as required by the landlords which didn't make her very happy."
Looking for pet-friendly destinations and activities? BringFido maintains a directory of 10s of thousands of pet-friendly activities, events and restaurants around the world.
Shopping for pet-travel gear and accessories? Finally, as it's holiday season, if you're looking for a gift for your pooch, check out Rover's Travel Store which is full of great products for your next trip.